The 7th largest country in the world with a population soon to overtake China, India is an awe-inspiring nation to visit. The country is overflowing with colour, culture, diversity & what some might call chaos! It should definitely be on your travel bucket list – here are just a few reasons why.
The Hustle & Bustle
Walk through any market area in India such as Kolkata's New Market or Mumbai's Crawford Market and you'll find yourself inundated with sights, sounds and smells. Be it vegetable stalls, spice merchants, stalls deep-frying potato stuffed vadas & samosas, dye sellers, paan shops, shoe shiners or chai wallahs theatrically preparing their next batch of milky masala tea. Anyone and everyone is out getting their piece of the pie often with a healthy dose of wildlife thrown in for good measure. Monkeys, rats and mongoose are a common sight in urban areas and cattle & stray dogs obstructing your way are a certainty. As the sun goes down colours intensify and places you couldn't comprehend being busier multiply in chaotic goodness with even more food stalls, rickshaws and people filling out the little space there is left.
The sheer number of things happening, people on the go, car horns and traffic can be overwhelming at first but after a day or so of acclimatisation you'll grow to love the perceived mayhem of this incredible country.
Beautiful Landscapes & Natural Reserves
When it comes to geography, India has it all. Deserts in Gujarat, snow-capped Himalayas in Himachal Pradesh, the mighty Ganges delta in West Bengal.  One trip is just not enough to experience all the natural beauty of this country, but a glimpse will stay with you for a lifetime.
South, central and north-eastern India boast immense jungles worthy of Rudyard Kipling with elephants, rhinos, tigers & leopards lording the lands and many reserves have the facilities for you to see these illusive creatures. Nagpur's Bor Tiger Reserve is just one of many reserves in the country where you can catch a glimpse of these endangered cats.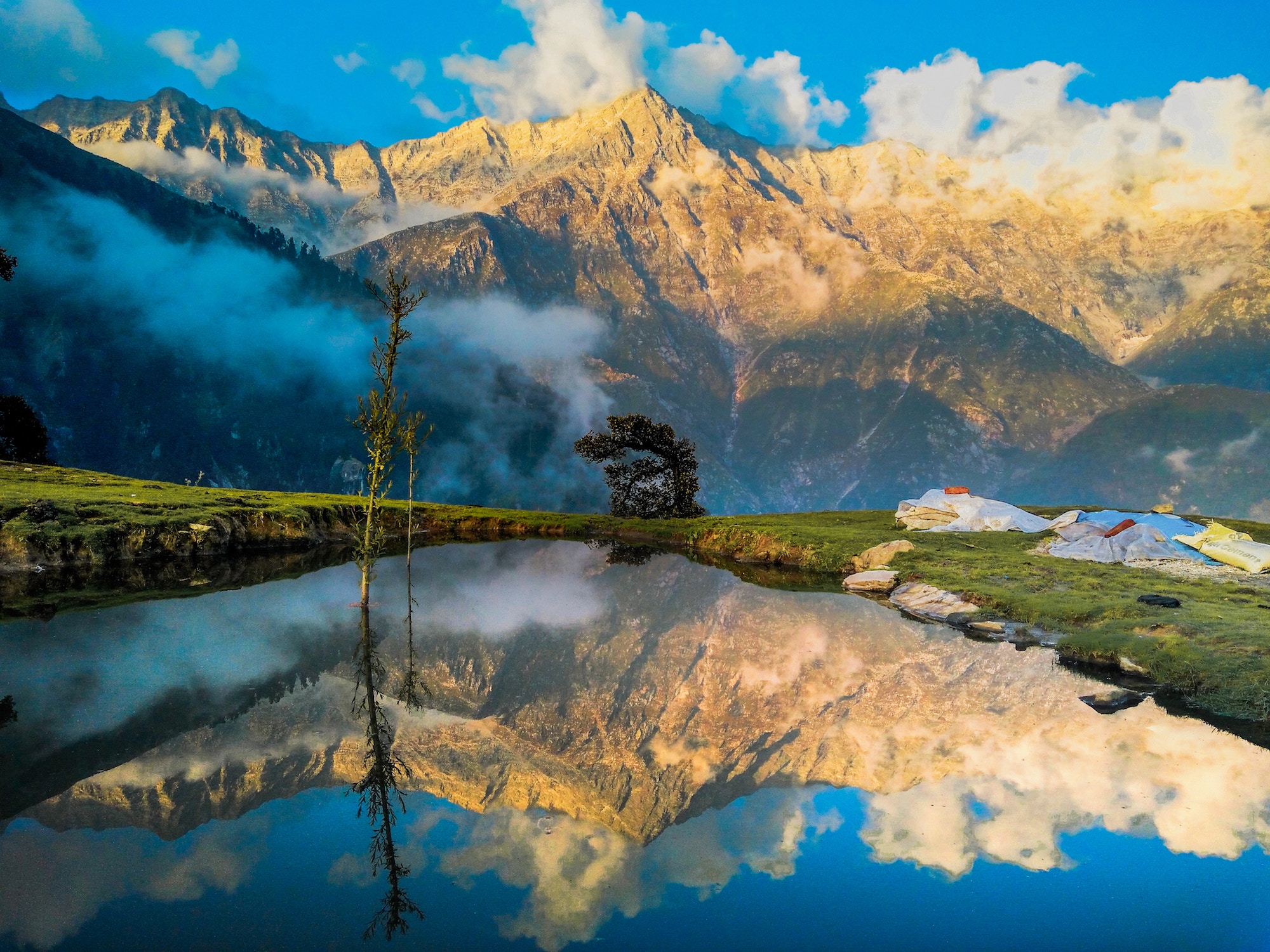 The country's tea plantations berthed us Brits love for tea and a visit to any of the incomprehensibly beautiful hill plantations of such as in the town of Munnar, Kerala will add another layer of enjoyment to that cup of tea we all supposedly have every afternoon.
For a peak at the more arid parts of India head to north western states Rajasthan & Gujarat for unique desert sights such as salt marshes in the Rann of Kutch and ancient colour coded desert cities Jodhpur, Jaipur, Jaisalmer & Udaipur.
With over 7000km of coastline India unsurprisingly has a wealth of beautiful beaches. The peaceful and coconut tree laden Marari Beach in Kerala is a shining example. For a livelier experience you can head to the beaches of Goa, Gokarna & Puri and enjoy a more resort style environment with lots of local and international tourists coming to relax and socialise.
India's Amazing Architecture
Thanks to the rich and varied religious nature of India's history alongside monarchic and colonial influence, the country's architecture is hugely diverse. Hindu temples and mosques are found en mass in almost every town and city contrasting with remnants of the British Raj.
The Taj Mahal is just the tip of the iceberg when it comes to incredible architecture in India. Head to Konark's 3000-year-old Sun Temple in the state of Orissa dedicated to the Hindu god Surya built in the shape of a colossal 24 wheeled chariot and take a peaceful walk amidst the gardens surrounding it. Hampi is another must-see in India. A vast landscape of rocky hills blessed with hundreds of ancient Hindu temples, shrines and forts – remnants of a city in southern India up to 2300 years old. Near the northern tip of the country you
Throughout India you'll find ancient and enchanting architecture, you don't need to go out of your way to go where is recommended. So put your finger on a map and discover for yourself.
Incredible Food
Spice mixes (masala) are in everything and 'curry' equates to thousands of different dishes in India, from Mutton Hyderabad Dum Biryani , a unique spiced rice and goat dish, or Puri Sabji a vegetable-based breakfast curry served with a huge hollow spherical bread ball. Vegetarians have an incredibly easy time here with India hosting the biggest population of vegetarians in the world. 'Veg' is the universal word for no meat, no eggs, making it really easy to order vegetarian dishes. Vegans might need to do a little more research on what may or may-not contain dairy (learning a couple of key phrases in the local language will be a great help) but you'll still be spoilt for choice. Street food is also a must try in India and gives a welcome break from curry if you can't handle eating it for every meal of the day – Just make sure your buying from a seller who is getting a lot of business and cooking everything fresh to avoid getting sick in India.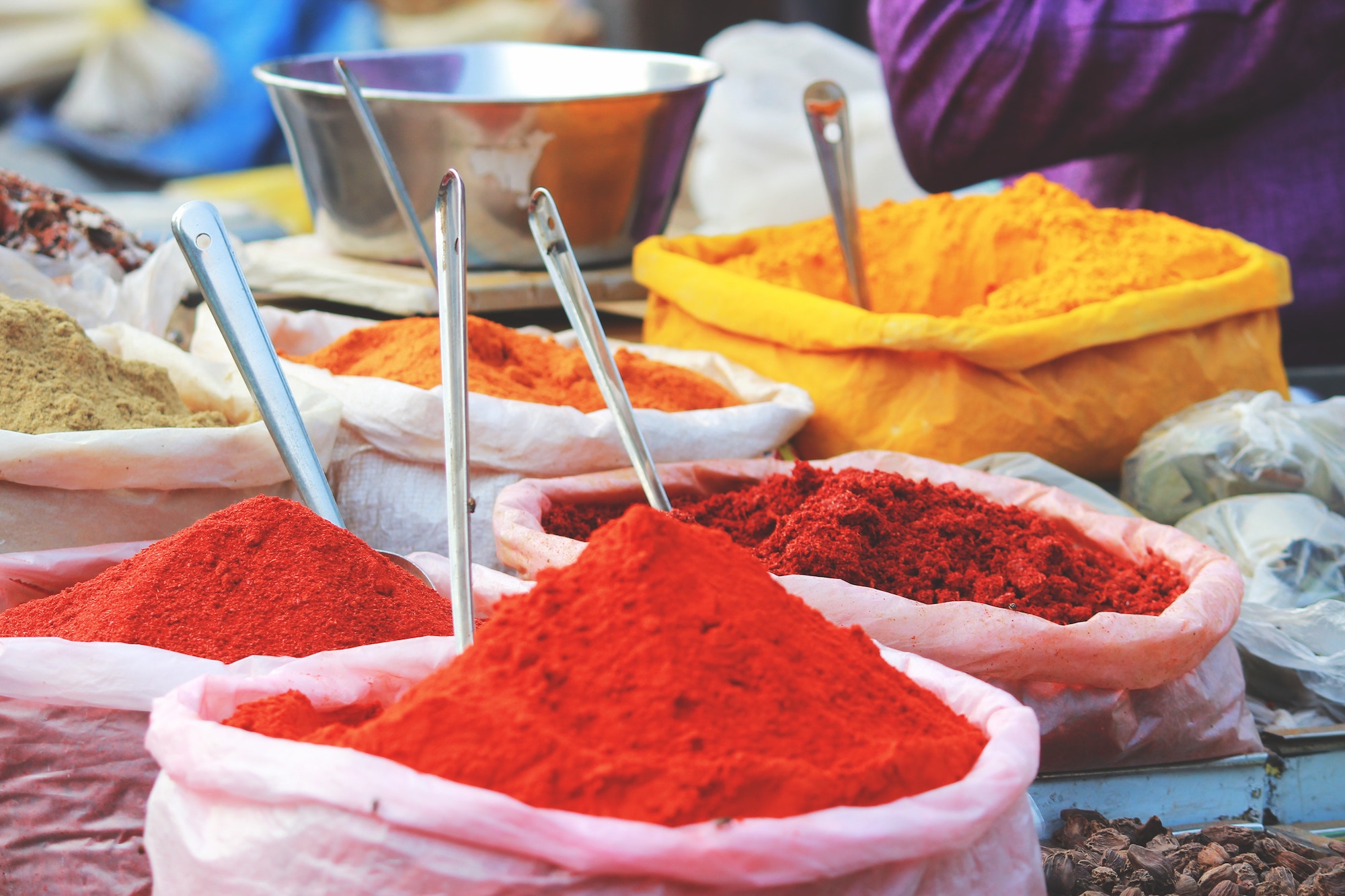 If you don't find yourself stopping every 20 minutes for a teeny cup of super-sweet milky Chai often laced with ginger, cardamom and other spices then maybe you got on the wrong plane! Tea drinking is an Indian institution and chai sellers can be found on most streets if not walking around with a big flask of the good stuff ready to go.
It's Easy on Your Wallet
You may have noticed from the first few paragraphs that just the aura of many places in India is more than enough of an experience without having to indulge in expensive activities to pass your time here. Alongside this many of us in the west have the fortune of high exchange rates to Indian rupees which mean your £1 goes very far. Just avoid frequent autorickshaws and beers and your budget will go far! Those travelling on a budget can go as little as £8 per day in some places and many meals such as biryanis, dosas & curries are big enough to share, just as the locals often do.
Excellent Travel Links
India is incredibly well connected both internally and internationally. Internal flights are a given with most cities having an airport and cheap flights to other Indian cities. At the lower end of the budget are Indias excellent sleeper train and coach routes. Many train stations in India will have a specific counter for tourists as trains often have a quota of tickets put aside.
Sleeper coaches are by far the most comfortable and convenient methods of travel in India. Head to a coach station with an idea of where you want to go and you'll often find a huge choice of private bus companies going to destinations in all directions at a price similar to the cheapest hotel rooms. You'll have a bed on board and likely a few stops to eat and a couple of toilet breaks, sometimes even a Bollywood movie will be shown!
The Rich Culture
Being a very large country with a rich history India has huge ethnic and cultural diversity with 22 major languages spoken in 720 dialects. This may sound overwhelming for someone planning to travel India but luckily a large proportion of Indian people speak at a least a little English and most people will understand Hindi – make sure you've learned the key phrases before you go. You'll find people in India are often very keen to get to know you and learn about your life & culture. Although you may find yourself getting a little sick of taking selfies with people, sometimes the friendliness of locals can put you at ease in stressful situations. There is also huge religious diversity in India – in any city you will find people of various Islamic, Hindu & Sikh beliefs. Local people are often very welcoming and will allow you to witness and participate in religious ceremonies.
Those are some of our top reasons to travel to India, let us know yours below! When planning your trip to India, make sure you're up to date on how to stay healthy & have booked a consultation with an expert at Nomad to get you up to date on vaccinations for India.