It's getting ever more popular with travellers, but is still somewhat of an off-the-beaten -track type destination. We love Sri Lanka and think it's the an outstanding destination for adventure and relaxation alike. Read on to find out why we love it so much and think you should travel to Sri Lanka in 2019.
Beautiful Beaches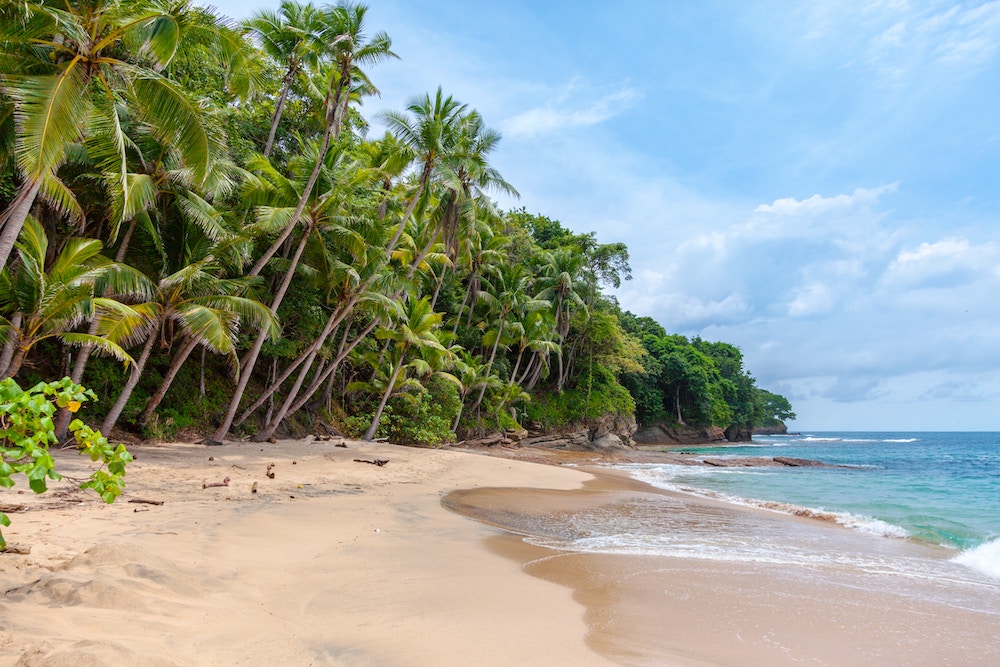 You won't know where to start with the abundance of beaches to choose from in Sri Lanka! Seriously, whatever you're looking for, you'll find it on the island. There are gorgeous, sandy beaches that are perfect for laying in the sun all day, swimming and relaxing. You can go snorkelling and diving amongst the crowds of colourful fish on Sri Lanka's coral reefs. Most beaches will be well setup for travellers, with food and fresh juices along the beachfront, activities and beachside accommodation at the busier destinations. The east of island, which was worst affected by the civil war, was avoided by tourists until recently. As such, the beaches in this region are much more unspoiled and quieter.
Amazing Culture and Rich History
Civil war ended in Sri Lanka in 2009 and country has quickly established itself as a tranquil, beautiful and fascinating travel destination. Sri Lankan people are incredibly warm and welcoming. You'll always be greeted with a smile and will find the people to be very friendly, but, unlike nearby India, they won't hassle you. The pace of life in general is considerably calmer than India, you can take your time and enjoy a bit more peace.
Art and music are intrinsic to Sri Lankan culture, you'll likely find a festival or traditional dance performance happening while you're there. It's not all generations old tradition, though, Colombo is a modern metropolis with many western shops, hotels and restaurants. The bustling city has lots of interesting architecture, museums & galleries, but there's also parks and beaches for finding some calm.
Take walks or safaris to spot herds of elephant, birds, crocodiles, dear and peacocks. If you're really lucky, you might even see a very rare leopard sleeping the day away!
Colonialism has left an indelible mark on Sri Lanka and you'll find plenty of British, Dutch and Portuguese colonial architecture. You'll also be able to visit many historical and world heritage sites from the country's thousands of years of Buddhist, Muslim, Christian and Hindu cultural influence. There a no less than 8 World Heritage Sites in Sri Lanka, you're really spoiled for choice if you love a bit of history and natural beauty.
Food and Spices
Sri Lanka is truly a land of spices, exporting a huge amount of cardamom, black pepper, nutmeg, turmeric, cloves and many more the worlds favourite flavouring ingredients. Sri Lanka is the top producer of the Ceylon variety of cinnamon, widely considered to be the finest in the world.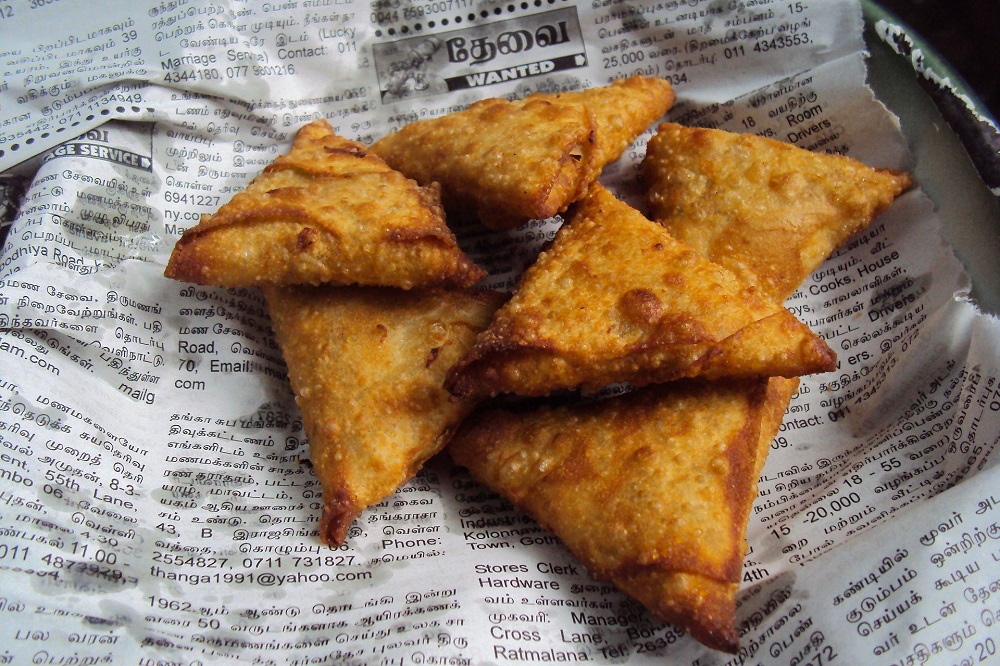 So, what do you eat when in a country famed for it's spices? Curry! Everywhere you go, you'll find delicious curries and rice, with many culinary similarities to South India just 18 miles away. However, Sri Lanka has had a varied cultural past, forcibly ruled over by several European countries and with a mix of religious influences and has it's own distinct cuisine. Try as much of the local food as you can, it's outstanding!
Great Places to Stay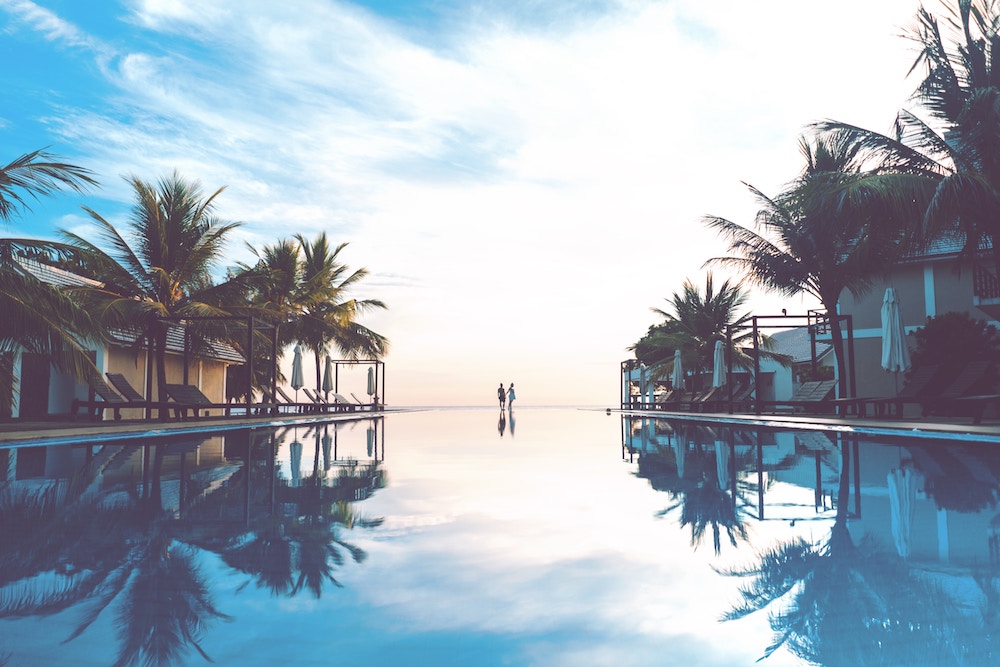 As more and more travellers add Sri Lanka to their bucket list, hotels and hostels are cropping up across the country. As an increasingly popular honeymoon destination, beautiful hotel suites are commonplace in Sri Lanka. As the country is firmly on the backpacker trail nowadays so there's plenty of budget beds to be found, too.
The Tea Trails
Smuggled out of China by British colonialists, tea was originally planted in Sri Lanka to supply their taste for tea. Huge areas of the Hill Country had their natural jungles torn down to make way for tea plantations, and tea became an integral part of the culture on Sri Lanka. Decades after independence was won, over 1 million Sri Lankans work plantations. You can visit working and historic, colonial plantations along the tea trails and you'll find many of the colonial tea planters' bungalows have been turned into hotels.
Surfs Up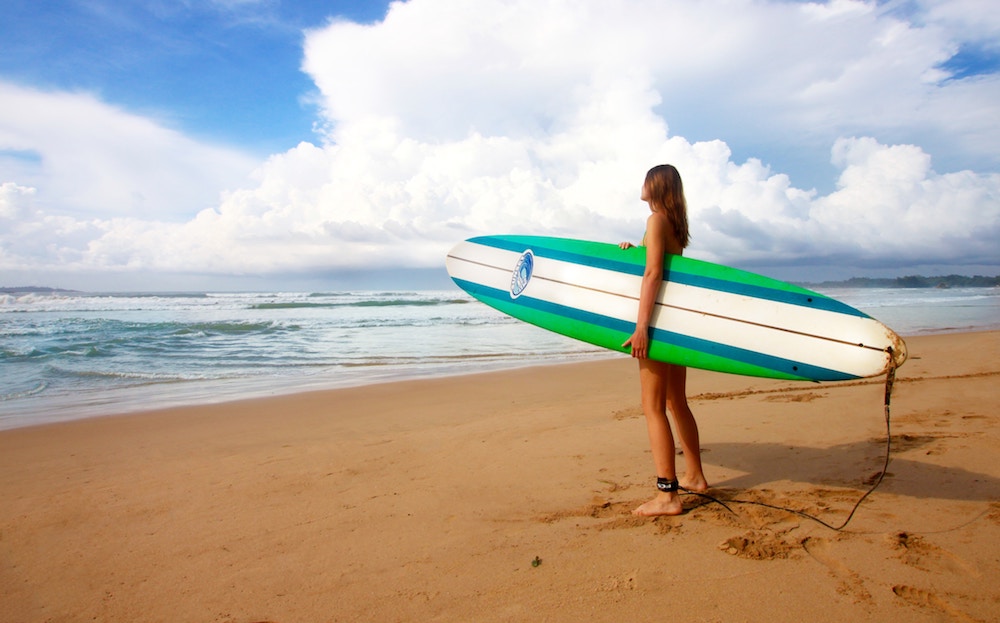 If you're looking to learn to surf, or if you're just looking for somewhere knew to visit with your board – Sri Lanka is definitely worth a visit! Thanks to it's sandy breaks, Sri Lanka is a great spot to safely surf surrounded by stunning landscapes. The south of the island is where you want to go, the consistent swells from the open ocean mean almost guaranteed waves. Advanced surfers will appreciate how quiet the beaches are, Sri Lanka is still an up and coming destination so you'll often have the surf to yourself.
Wildlife and Conservation
Despite it's small size, Sri Lanka is home to huge array of wildlife thanks to it's varying habitats. The seas around the island are teeming with fish, and you can go dolphin and whale spotting. You might even get to see the enormous blue whales that migrate around the island twice a year. There are a great number of national parks and conservation zones where you can take walks or safaris to spot herds of elephant, birds, crocodiles, dear and peacocks. If you're really lucky, you might even see a very rare leopard sleeping the day away!
Remember to respect the local wildlife, take your rubbish with you, follow and only partake in reputable activities involving animals. Don't ride or bathe elephants, visit an elephant conservation project, instead, where you can really learn about these amazing animals without causing them any distress or making them work.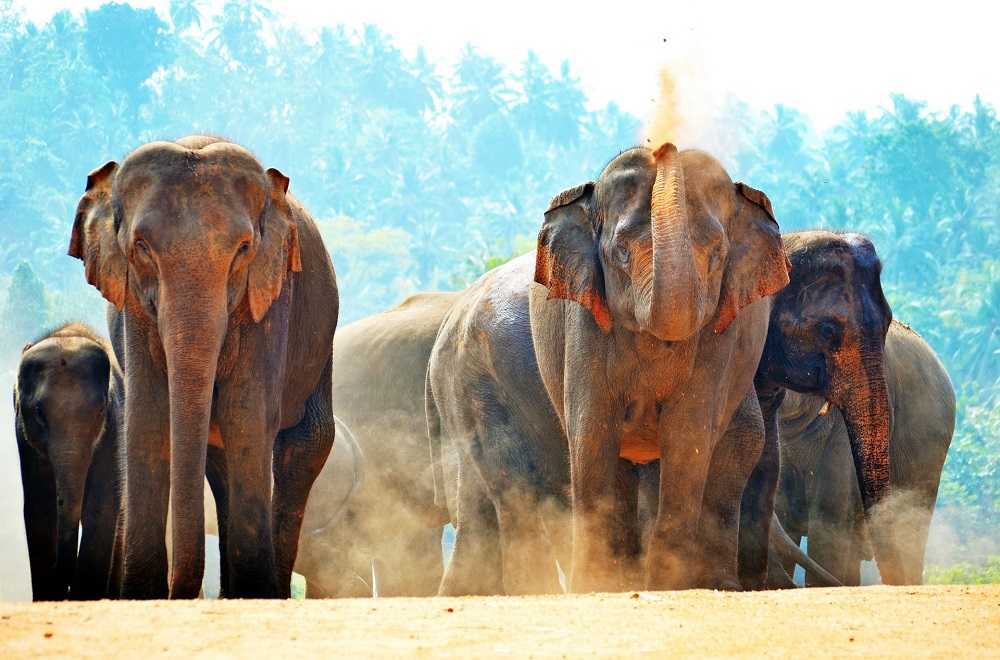 Vaccinations for Sri Lanka
Have we convinced you to check out Sri Lanka?! Before you go, make sure you check our guide to healthy travel in Sri Lanka – here. Find out which vaccines you need for Sri Lanka, and lots more about all the risks to be prepared for then book an appointment for a comprehensive consultation on your health and your trip and to get vaccinated – Book Now