Travel heath advice for cruise ship passengers. Cruising has become a very popular holiday choice for travellers of all ages, particularly families. It enables travel to a variety of countries in an easy and accessible way without the stresses of independent travel, such as having to navigate airports or plan activities and restaurants.
With on board dining, entertainment and activities for all ages, cruising  allows for relaxation knowing you are safely looked after. There is no holiday is without risk however, and travel health preparation is key before boarding any ship.
Here is Nomad's travel heath advice for cruise ship passengers.
Covid 19 Vaccination and PCR Tests
Many cruise ships require evidence of vaccination and / or a recent PCR test. It is important to check with your cruise line or booking company as to what is required to ensure you are able to board the ship.  Due to the close proximity of passengers, cruise ships still continue to experience COVID-19 outbreaks. Passengers confirmed positive to Covid -19 can be moved to other cabins and isolated in designated areas of the ship to reduce the spread of infection.
Coughs, Colds and Flu
Respiratory infections can easily spread on cruise ships. Flu is worldwide. Mixing closely with people on a ship from all over the world means there is potential risk anytime of the year. To reduce risk of respiratory infections, wash hands thoroughly, avoid close contact with those symptomatic and consider the flu vaccine. This is available at all Nomad clinics.
Travel Vaccinations
Depending where in the world your ship is sailing you may require some travel vaccinations. These will depend on the length of time you are disembarked in-country and your planned activities ashore. It is really important to see a Travel health specialist to discuss your itinerary as they will be able to advise whether these are required.
Yellow Fever Vaccination
It is important to check your cruise itinerary before travel and establish if you are visiting countries that pose a Yellow Fever risk. These are countries in Africa and South America.  It may be the case that you are not at risk but the country requires proof that you have had a yellow fever vaccination. It is not uncommon for cruise ships to have differing recommendations from the countries being visited and advice can get rather confusing.  Our advice is to check with your cruise company, find out yourself if the countries you are visiting have a Yellow fever risk (fitfortavel.co.uk) then come and speak with one of our specialist travel health nurses and we can advise if vaccination or an exemption certificate is required. Nomad can provide medical exemption certificates for those who are unable to receive the Yellow fever vaccine due to  medical contraindications.
Mosquito Bites and Infection Risk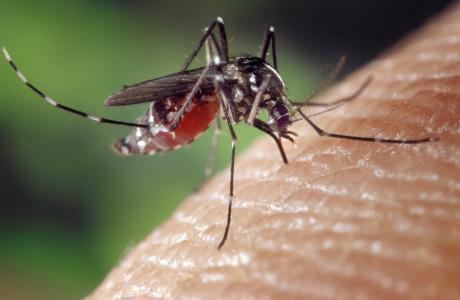 Dengue, chikungunya and Zika virus may all be a risk on land, particularly in tropical locations. As these infections are all spread by day-time biting mosquitoes it is important that mosquito bite prevention is in place. To reduce mosquito bites, it is important to use a good insect repellent such as DEET on exposed skin and to wear long loose fitted clothing where possible. Malaria may also be a risk. If your itinerary includes staying several nights in a country of risk you may require antimalarials. It is really important to speak to a travel health specialist for advice.
Travellers Diarrhoea and Vomiting Illness
Travellers Diarrhoea and vomiting illnesses such as Norovirus outbreaks are not uncommon on cruise ships. The close proximity of passengers means that these infections can spread quite easily. It is extremely important to wash hands thoroughly before eating and after using the toilet. Make use of alcohol hand stations on board and carry a small bottle of alcohol hand gel around the ship and when on land.  Take care with food and water consumed in country. It is important to have medicines with you to manage symptoms and reduce such as rehydration sachets (Diorolyte) and loperamide where required.
 Environmental Risks
travel heath advice for cruise ship passengers also extends to environmental risks. Outside, up on deck and around the pool sun exposure may be high. Always ensure that you protect your skin to reduce risks of sunburn and skin cancer. Wear a hat and long loose clothing where possible. Use a high factor sunscreen and avoid the midday sun between 11am and 3pm.
Some cruises travel to countries with cold climates. It is important to ensure that thermal clothes are packed for the trip.
Sea sickness may be experienced. Different signals from the inner ear and eyes whilst at motion cause confusing messages to the brain causing nausea. Focusing on the horizon and getting fresh air can help alleviate symptoms. Medicine for both adults and children can be purchased over the counter to treat and manage this. All travellers are advised to speak with pharmacist before travel.
Sensible footwear is important for walking around the ships decks. Trips, slips and falls can happen both on board the ship and on land. Always carry a personal medical kit. The Nomad Core Kit would be a suitable choice for this style of holiday.
Insurance
It is extremely important to take out relevant travel insurance for cruise travel. This should include:
Medical cover in case medical assistance on board and on land.
Cabin confinement cover if you're instructed by the medical officer on board to stay in your room if you fall ill for example with Covid-19.
Personal belongings, baggage, and money cover
Cover if you have to cancel your trip In an emergency, for cancellations for pre-paid travel, accommodation, and unused excursions
Delayed departure or having to abandon your trip
Failure to have adequate travel insurance could put you at risk of losing your cruise fare, large medical bills and in the event of an emergency, difficulties getting home if required.